Farfel's Farm and Rescue
Our Store:
906 Pearl Street
Boulder, Colorado 80302
Phone:
Email:
Farfel's Farm & Rescue was founded on the idea that each dog deserves a loving home and the chance for a happy life. We are so thrilled to be able to rescue these amazing dogs from urgent situations in Texas, Kansas, Oklahoma and New Mexico.
Working with a dedicated team of volunteers, the dogs are pulled from high-kill shelters because they've been recognized for the gifts they will bring to a loving family.
They are then transported by specially licensed vans to Colorado for a second chance at life. The dogs are evaluated and treated for any medical issues before being transitioned to their new family, where they can become accustomed to having a family's love, a warm bed and plenty of healthy food!
Our criteria is stringent. All dogs that make the trip to Colorado have been vetted and vaccinated, spayed or neutered whenever possible, and temperament tested with adults and other dogs.
If the dogs are not spayed or neutered when they arrive, Farfel's is happy to cover all costs to have them sterilized at one of our Lakewood veterinarians.
We're so appreciative for all of our amazing fosters, volunteers and all those who choose to donate to our rescue endeavors. These donations help provide medical care for those deserving dogs who have special needs. This might support a surgery for Boots who is blind and would see the world for the first time with a cataract surgery. Or maybe it would be for Colby who has a terminal heart condition from a life spent in a breeding cage…we think she deserves only the best care, nutrition and medical support for the remainder of her life. 100% of these donations are spent on the needs of these exceptional beings who ask for nothing and provide us with never-ending love and companionship.
Conveniently located on Pearl Street in the historic West End of Boulder, Farfel's Farm & Rescue offers unique, high-quality goods and services for you and your pets. These include one-of-a-kind collars, harnesses, leashes, treats, natural premium food and tons of tough toys. Farfel's is thrilled to rescue hundreds of urgent dogs a year from high-kill shelters in four southern states. Since 2005, Farfel's has been known as Boulder's only dog and cat boutique and rescue.
Farfel's Farm is open seven days a week, from 10am to 6pm everyday except Sunday, when we are open from 11am to 5pm. We do not house rescue dogs at Farfel's Farm store. We're glad to set up a meet and greet with any available dog.
We're fortunate that there is a very high demand for rescue dogs in Colorado. Consequently, we're not able to respond to every phone call, email and application. We are however always referring back to previous applications when searching for a match for one of our rescue dogs.
We love visits from our friends, neighbors and prospective adopters. Sometimes folks are disappointed when they find that Farfel's is not a facility or shelter, and that all of our dogs are in foster care. We do not have adoptable dogs at our store because we make a commitment to all of our rescues that they will never be in a facility again. As a result, all of our adoptable dogs are in foster homes getting hugs and belly rubs.
Please stop by with your dog for a sampling of locally-made treats or just to say hi!
906 Pearl Street | Boulder, Colorado 80302
303-443-7711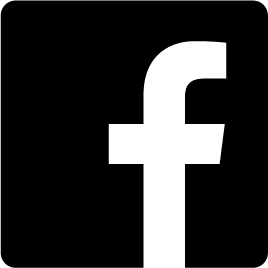 –